I want to sell your airplane. Why should you choose me as your Sales Broker?
I have a strong background in General Aviation, and I know how to close the deal.
While many aircraft brokers have commercial or military aviation experience, I am exclusively a General Aviation guy with a lifetime of General Aviation experience, far more than most other brokers. And, my services cost less than many others!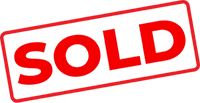 As your Sales Broker, this is what I bring to you:
A market analysis of your aircraft, to set the right price and get you top dollar for your aircraft
A sales spec webpage to show off your aircraft to buyers
Aggressive marketing throughout the U.S. in popular advertising spaces
Prompt engagement of potential buyers
Negotiation, on your behalf, with the buyer or the buyer's broker
Management of the purchase process, including a formal sales agreement with the buyer, establishing escrow account and services, and completion of FAA paperwork
I will work with you and manage the entire process, from valuation to closing. A standard listing agreement with me spans 6 months. The listing fee is dependent on aircraft sales price and is lower than nearly all of my competition.