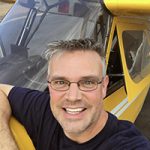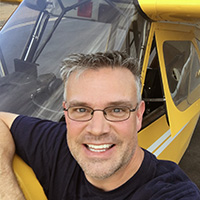 I am Steve Thompson, an independent, full-time aircraft broker and aviation consultant based in Arizona. I am passionate about aviation, and that passion comes through in everything I do. I would like you to engage me as your aviation partner because ...
I have lots of General Aviation experience. There are lots of aviation professionals helping aircraft buyers and sellers nowadays. Many of them have impressive military and airline pilot experience, or extensive corporate sales experience.  But, what will help you most is someone with lots of General Aviation experience.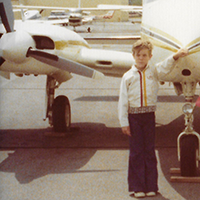 Since early on, I have been part of General Aviation aircraft sales and acquisition when my family owned a Cessna dealership. That experience exposed me to all facets of General Aviation. At the FBO, I worked the line, served fuel, worked in maintenance, and spent time in the sales office. I even did aircraft repossession. I've seen General Aviation like very few have.
I know airplanes. I've flown, owned, serviced, consulted on, and sold many General Aviation aircraft models over the years, becoming intimately familiar with their systems, designs, capabilities and quirks. I regularly perform market analysis for customers, so I know the market.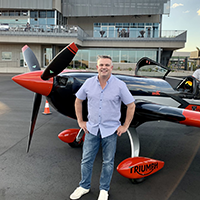 I have significant experience in and around airplanes. I learned to fly as a teen and soloed on my 16th birthday. I have experience in high performance and complex single and twin-engine aircraft, aerobatic, certificated and experimental aircraft, and nowadays I spend a majority of my time in tailwheel aircraft. I average over 250 hours a year of Part 91 flying, and I am closely integrated into the aviation community.
I know business. With significant corporate leadership and technology experience, I know how to execute the deal. I know how to pull in the right players at the right time. I understand the challenges that come up in aircraft purchase transactions, and I know how to work through them in a way that best benefits you.
I get to know you. Whereas other General Aviation consulting or sales professionals often work for large conglomerates with significant overhead, I am a one-person small business. I want a great business relationship with you. I take the time to understand your situation, and I work with you in an advisory capacity to help you achieve your goal.
What My Clients Say About Me
I bought an airplane through Steve last August [2022]. I called one afternoon and told him I was interested in a plane that he had listed, but I lived in the L.A. area. Steve came to the hangar where the plane was at 10:30 PM on a Saturday night to show me the plane. I made them an offer and turned around and started driving back to L.A. and Steve called me back and closed the deal within 10 minutes. I came back the next week and picked the plane up. Steve helped me find a pilot to sign me off and fly with me back to L.A.
My experience was first class. If I was going to buy or sell another airplane Steve would be the guy to handle it.
-Dale N., Brea, CA
Simply amazing!  Steve from Partner 91 has exceeded all my expectations.  As a new pilot attempting to purchase an aircraft for the first time, I felt clueless.  It always dawned on me how people use real estate agents to buy homes, but don't use an agent to find an aircraft...  That's when I learned the term "aircraft acquisition specialist" and took an interest in Partner 91.  Flight school and aviation friends are great sources, but what Steve taught me was well beyond anything that flight school could teach me.  Choosing Steve from Partner 91 isn't just about helping with a business transaction, it's about learning all the details and the "why do we care" about each component of the aircraft.  I felt like I was on the market forever, but I was truly amazed when we walked away from the first deal after a pre-buy inspection showed significant airworthiness problems of which the owner wasn't even aware of.  That's when I realized the importance of Steve at Partner 91.  I will cherish all the learning moments, the "aha!" moments that made an impact on my knowledge about aircraft.  His constant encouragement, willingness to dive into aircraft histories even for the 300th time, and true honesty made me feel safe about selecting the right airplane.  I wish more people doing business were like Steve; personable and actually caring about fairness and doing the right thing.  And obviously, we reached the goal; I am a first-time happy and safe aircraft owner!
-Arnaldo V., Merced, CA
Steve kept to his word, kept me informed and got the deal done quickly. He is knowledeable and personable. The entire process was seamless and efficient. Thank you Steve!
-Rusty R., Cave Creek, AZ
Steve is a walking encyclopedia of aircraft and sales knowledge. Having him as my sales broker made everything easier. He knows the process well, and the fee was less than I was quoted by another broker.
-Sean G., Cave Creek, AZ
Steve was very honest and professional. Everything he said he would do, he did. He made the sale of my aircraft hassle-free for me. I cannot thank him enough.
-Noel C., Prescott, AZ
Connect With Me On Social Media
Proud Sponsor of the Arizona Pilot's Association