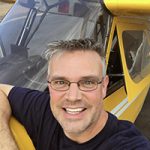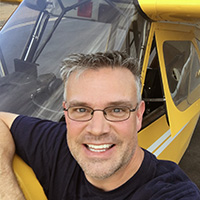 I am Steve Thompson, an independent, full-time Aircraft Sales Professional and Aviation Consultant based in Arizona. I am passionate about aviation, and that passion comes through in everything I do. I would like you to engage me as your aviation partner because ...
I have lots of General Aviation experience. There are lots of aviation professionals helping aircraft buyers and sellers nowadays. Many of them have impressive military and airline pilot experience, or extensive corporate sales experience.  But, what will help you most is someone with lots of General Aviation experience.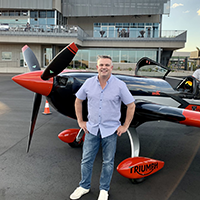 Since my childhood, I have been part of General Aviation aircraft sales and acquisition when my family owned a Cessna dealership. That experience exposed me to all facets of General Aviation. At the FBO, I worked the line, served fuel, worked in maintenance, and spent time in the sales office. I even did aircraft repossession. I've seen General Aviation like very few have.
I know airplanes. I've flown, owned, serviced, consulted on, and sold many General Aviation aircraft models over the years, becoming intimately familiar with their systems, designs, capabilities and quirks. I regularly perform market analysis for customers, so I know the market.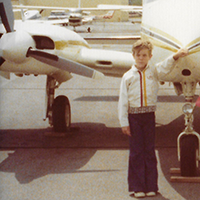 I have significant experience in and around airplanes. I learned to fly as a kid and soloed on my 16th birthday. I have experience in high performance and complex single and twin-engine aircraft, aerobatic, experimental aircraft, and nowadays I spend a majority of my time in tailwheel aircraft. I average over 250 hours a year of Part 91 flying, and I am closely integrated into the nationwide aviation community. I am active as staff with STOL Drag racing, playing key roles in marketing and leadership support.
I know business. With significant corporate leadership and technology experience, I know how to execute the deal. I know how to pull in the right players at the right time. I am technically savvy, and know how to leverage technology in business. I understand the challenges that come up in aircraft purchase transactions, and I know how to work through them in a way that best benefits you.
I get to know you. Whereas other General Aviation consulting or sales professionals often work for large conglomerates with significant overhead, I am a one-person small business. I want a great business relationship with you. I take the time to understand your situation, and I work with you in an advisory capacity to help you achieve your goal.
As an Aircraft Broker, transparency and honesty are the cornerstone of my success. When selling an aircraft, sharing its features is just as important as sharing its known issues. Earning the trust of both the buyer and the seller is key to a pleasant and successful transaction.
Connect With Me On Social Media